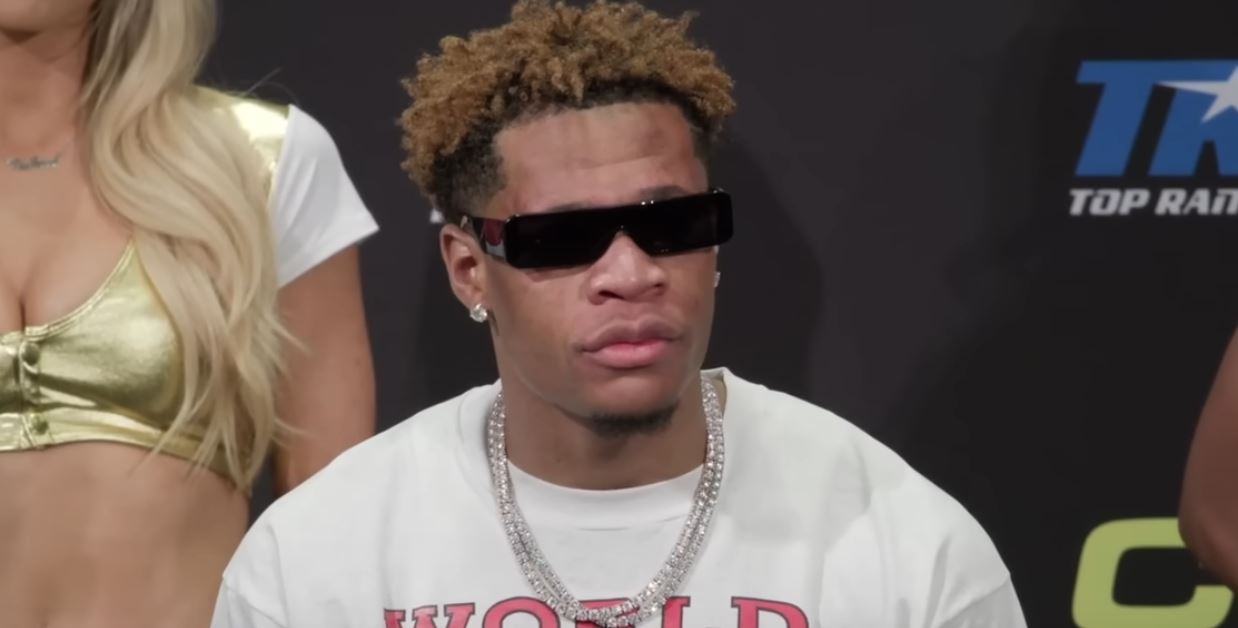 Did you watch the Devin Haney vs. Vasiliy Lomachenko undisputed lightweight championship fight? Let's get right to it. I am so disappointed in the sentimental bias that's been given to Vasiliy Lomachenko. Loma won two (2) of the first six rounds and three (3) of the last six rounds. If he had more fight in him, and had he won the final round, he would probably have gotten a draw.
There was no robbery. For every pit-pat Loma got in, Devin hit him on the body 3 or 4 times. Devin hit Loma on the body with a hard body punch about 6 or 7 times every round.
I get it, Loma's country is at war, and you want him to get some credit somehow for that. I get it, Loma appears to be a humble man and a bit modest; now. I say now because he wasn't that way until Teofimo Lopez beat him.
Now you think he's some sweet war veteran that deserved to win a fight that he didn't win. Loma almost fought to a draw. That is the fact.
Devin talked a lot of smack before the fight, and what we learned was that Loma still has fight in him, but we also learned that Devin is as good as Loma or anybody else.
This is what happens when you have a guy that pot-shots and a guy that rushes you with two hand punches like Manny Pacquiao would do in his fights. It looks like you're being outworked, but they are only getting one or two punches in, while you are bobbing and weaving. If you don't immediately answer back, it looks like you're being out fought. It looks like you are being beat up and nothing can be farther from the truth.
This is what happened to Jermell Charlo, when he fought Brian Castano for the first time. After Castano's punching rant Charlo wouldn't answer. He would bob and weave and get out and start pot-shotting again. It looked like Castano was out fighting him, when in reality that was not happening, but it looks that way. In the rematch Charlo didn't allow Castano to create the impression that he was out fighting him, and Jermell's dominance was clear.
Let's rematch! In the rematch Devin Haney will have learned about everything Lomachenko could possibly do, and Loma won't have a serious challenge in the rematch. He may still be the sentimental favorite, but he won't have any more ability to win.
Which one of the fighters looked like they just got beat during the post-fight press-conference. Whose face looked like it took the most damage? You didn't get a chance to see Lomachenkos body.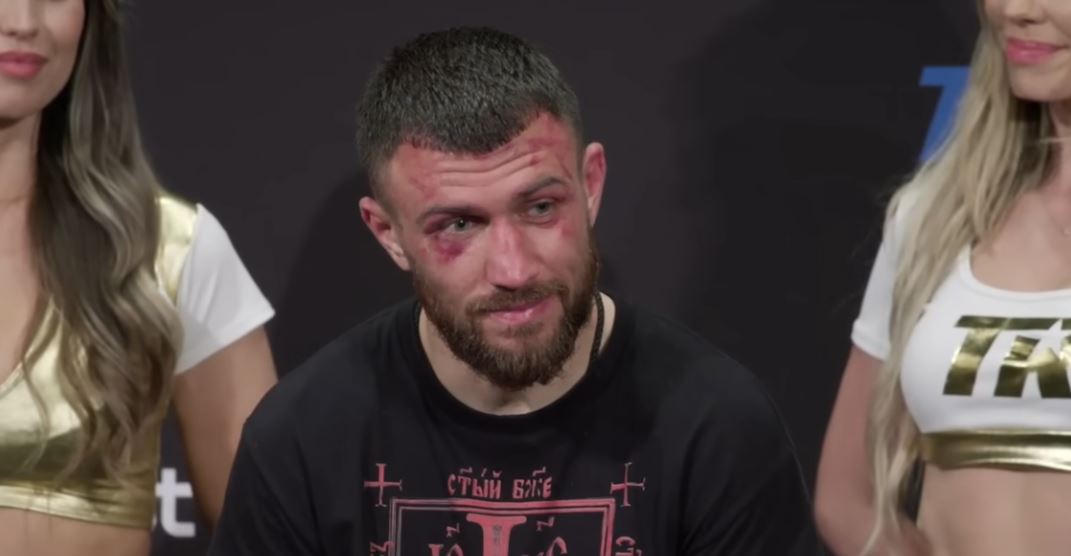 Hey, and Loma's body was just as big as Devin's body.
There was no robbery, just the opinions of those who hoped that Lomachenko could or would win.
Lomachenko, almost fought to a draw. He won two (2) of the first six rounds and three (3) of the last six rounds. 115-113 is a proper score.
I get it, you don't like Devin Haney, he is a Muslim. Devin is a little arrogant at times. You don't like the way he pushed Loma, and you really like Lomachenko.
Well, snap out of it, Devin almost allowed Lomachenko to get a draw. Devin had more in the last round and that's all it took for the win and not a draw.
And by the way, Lomachenko isn't as revered at home as he is here. He has been called a traitor at home because he socializes with Russians. The real question is, how could you leave your countryman with the level of fighting that is going on for your homeland.
Parting words to Devin. Stop pot-shotting the entire fight. Throw 3,4,5 punch combinations when you answer back to a punching rant..