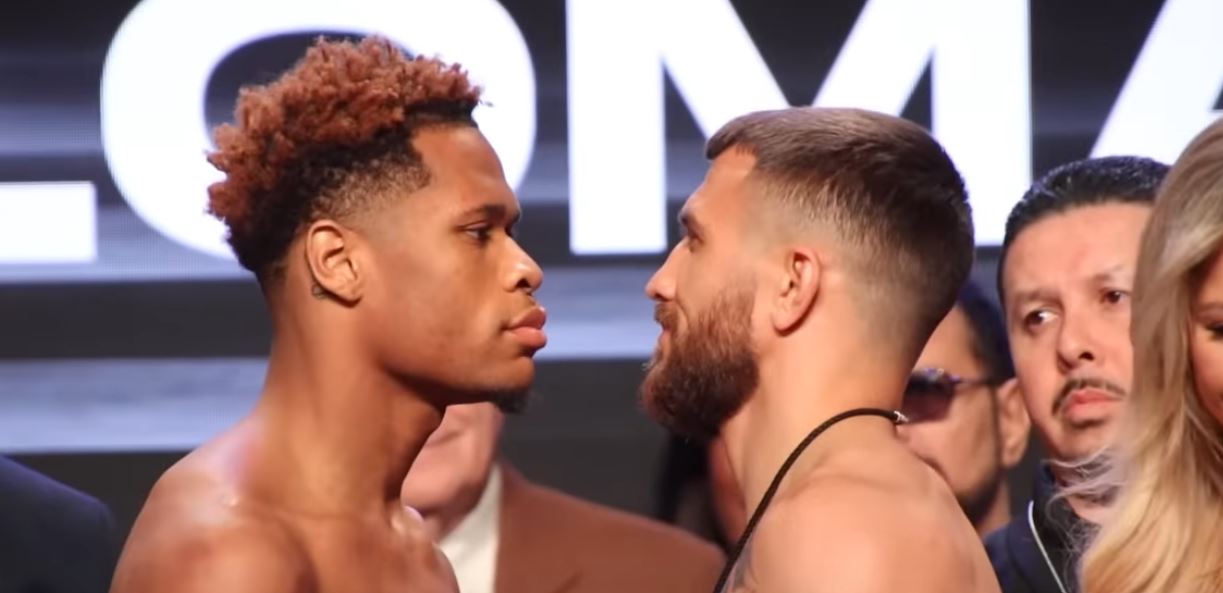 Devin Haney and Vasiliy Lomachenko, two highly skilled and accomplished boxers, are set to face off in an eagerly anticipated undisputed lightweight championship match in Las Vegas. Haney, known for his exceptional speed and technical prowess, will be defending the WBA/WBC/WBO/IBF world titles against aging legend Lomachenko, a former unified lightweight champion with a reputation for his agility and relentless aggression and Matrix like reflexes.
Haney vs. Loma promises to be a thrilling showcase of elite boxing skills, as both fighters bring a unique set of strengths to the ring. Haney's lightning-fast jabs and defensive abilities will be tested against Lomachenko's awkward angles and unpredictable footwork.
Haney, 24, is considered one of the rising stars in the sport, and he will aim to prove himself against the experienced Lomachenko, who is known for his ability to adapt to his opponents' styles and exploit their weaknesses. Lomachenko, 35, on the other hand, will be looking to regain his former titles and reestablish himself as one of the best fighters in the lightweight division and on the pound for pound list.
The match is expected to be a tactical battle, with both fighters employing their technical skills to outwit and outmaneuver their opponent. Fans can anticipate a display of exceptional boxing IQ, precise combinations, and strategic ring generalship. Will the old king reclaim the throne or will the young prince retire the aging legend and continue his rise in the boxing world?
The event is promoted by Top Rank and will be broadcast on ESPN+ Pay-Per-View, the host venue is the MGM Grand Arena in Las Vegas, Nevada.
Fight Card
Lightweight Championship – Devin Haney vs. Vasiliy Lomachenko (Undisputed WBA/WBC/WBO/IBF Titles)
Super Featherweight – Oscar Valdez vs. Adam Lopez
Lightweight – Raymond Muratalla vs. Jeremiah Nakathila
Junior Bantamweight Championship – Andrew Moloney vs. Junto Nakatani (Vacant WBO Title)
Middleweight – Nico Ali Walsh vs. Danny Rosenberger
Lightweight – Emiliano Vargas vs. Rafael Jasso
Lightweight – Abdullah Mason vs. Desmond Lyons
Junior Featherweight – Floyd "Cash Flow" Diaz vs. Luis Fernando Saavedra
Middleweight – Amari Jones vs. Pachino Hill
The Haney vs. Loma fight begins at 10:00 PM ET / 7:00 PM PT on Saturday, May 20, 2023, Live Stream on ESPN+ Pay-Per-View for $59.99. For more information visit: https://plus.espn.com/top-rank/PPV