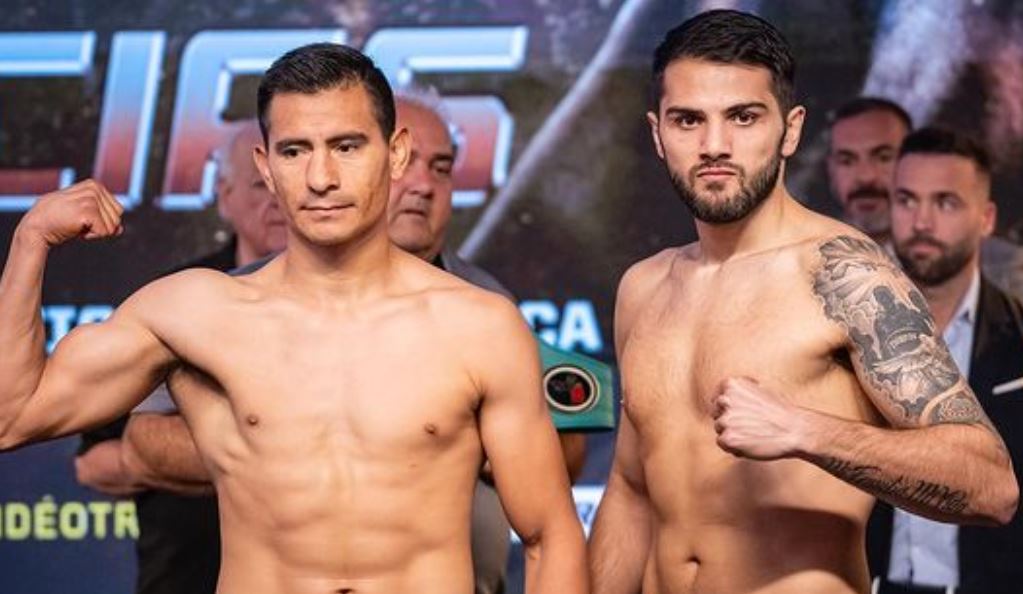 Erik Bazinyan vs. Jose de Jesus Macias takes place at the Casino de Montreal in Montreal, Canada on Thursday night and will be lived streamed on ESPN+ and PunchingGrace.com.
Bazinyan (29-0, 21 KOs) is a fast rising star in the world of boxing and already has a good fan following in Montreal. The 28-year-old is an exciting fighter who always brings the action and he will put his unbeaten record on the line against Jose de Jesus Macias (28-11-4, 14 KOs) in the main event.
The fight will be contested in the super middleweight division and will be scheduled for 10-rounds. Bazinyan who comes from Armenia has made Canada his home, he moved to the country when he was 16 and he turned professional at the age of 18.
Even though Bazinyan isn't well known internationally he hopes to secure a world title shot at 168-pounds and is eager to test his skills against the top 5 in the division.
Macias is a 31-year-old from Mexico and has been profession for 12 years, his most notable win is against hard hitting Canadian Steven Butler.
The co-main event pits Canadian fighter Steve Claggett (34-7-2, 24 KOs) against Alberto Machado (23-3, 19 KOs) of Puerto Rico in a 10-round light welterweight bout. Claggett has been a popular journeyman fighter and local attraction and always comes to fight.
Fight Card
Super Middleweight – Erik Bazinyan vs. Jose de Jesus Macias
Light Welterweight – Steve Claggett vs. Alberto Machado
Super Featherweight – Avery Martin Duval vs. Andres Sanchez Ramirez
Super Featherweight – Thomas Chabot vs. Luis Bolanos Lopez
Middleweight – Alexandre Gaumont vs. Piotr Bis
The fight starts at 6:30 pm ET / 3:30 pm PT on Thursday, June 1, 2023, Live Stream on ESPN+ in the USA and on Punching Grace in Canada. For more information on how to watch tonight's boxing event visit: www.punchinggrace.com