The conclusion of UFC Paris left onlookers with a bittersweet feeling. On one hand, it marked a successful event that showcased the talents of several French fighters from Cyril Gane and Manon Fiorot. On the other hand, it might have signaled the beginning of the end for a legend in the sport – Rose Namajunas.
The former UFC strawweight champion made her highly anticipated return to the Octagon after more than a year away. This time, she was stepping up in weight, moving from 115 to 125 pounds, to face the formidable bantamweight title contender, Manon Fiorot.
Namajunas, known as "Thug Rose," deserves credit for her courage. The odds seemed stacked against her, and many wondered if this move up in weight would be too much to handle.
What unfolded on Saturday night was a one-sided stand-up battle. Fiorot consistently landed the stronger punches, and as the fight went on, the effects were increasingly visible on Namajunas' face.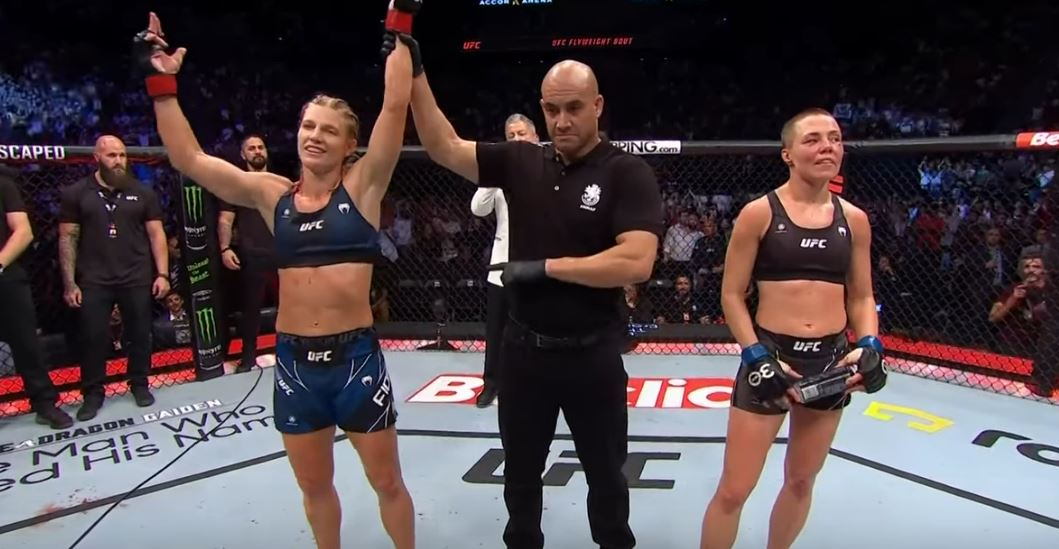 Throughout the fight, the two-time champ failed to mount any significant threat to the now 11-1 Fiorot, who, interestingly, is two years Namajunas' senior.
For Manon Fiorot, this victory marked a significant milestone in her career. With her biggest win to date, she has undoubtedly put herself in the title shot conversation.
On the other side of the octagon, Rose Namajunas faces uncertainty. This marks her second consecutive loss and her third defeat in her last six matches. With a legendary career behind her, it begs the question – does she have anything left to prove or accomplish in the sport?
As fans and pundits, we have witnessed the rise and reign of Rose Namajunas. Now, we may be witnessing the inevitable transition that all fighters face at some point in their careers. Only time will tell what the future holds for this MMA legend.
Follow Luis Quiles at:
Tik Tok @lou2sick
YouTube @Lou2Sick
Tik Tok @lou2sick
YouTube @Lou2Sick