By Lester Salvador
Submit Your Article to Nowboxing.com
I don't wanna take anything away from Manny Pacquiao's Nov. 14th victory over Miguel Cotto, he did what he had to do, dispose of a guy who was basically just a shell of his former self.
Miguel Cotto, however, was mishandled and used as a pawn, he had no time to rest.  I felt great sadness at what foul treatment Cotto was given.
Instead of allowing this man to let his body rest and heal properly they rushed him right away into a fight with a well rested Manny Pacquiao.
The boxing match was not on equal terms.  Miguel had to cut an extra 2 pounds because the fight was at a 145lb catch weight, he had to fight immediately after getting in a brutal war with Joshua Clottey, and he got the smaller purse against Pacquiao.  Sadly, Miguel Cotto may never be championship level again after the unnecessary beating he received.
This type of tragedy happens in boxing, when a fighter becomes ruined at a young age and is never the same.  Cotto reminds me of Fernando Vargas, both are young men who got worn way to soon because of the physical beatings they took early in their careers.
Cotto was denied his full potential, he was never the same after the beating he took from Antonio Margarito.  Margarito who was caught loading his gloves for the Shane Mosley fight could have loaded them for his previous fights including the Cotto one.
Cotto was destined to be one of the greatest Puerto Rican boxers of all time but was denied his full potential because he was rushed along.  Cotto was used to build up Manny Pacquiao's Career, they knew he was not the same fighter, he needed time to rest but Freddie Roach and Manny Pacquiao saw already that Cotto was not the same and demanded that fight.
Manny Pacquiao should be grateful this Thanksgiving for having the privilege of not having to go through the tough route that Miguel Cotto had to endure.
I have so much respect for Cotto, he is a good man an honorable man with a good heart.  Cotto shown humility in defeat and class during the Pacquiao fight.
It was so hard for me to watch the replay on HBO.  That didn't look like the Miguel Cotto his fans came to know and love.  His corner didn't even help him with any good advice, it was all Miguel Cotto himself, the least they could of done for him was hire a top trainer like Emmanuel Steward.
I hope he takes a year off and rests before even considering a comeback.  Miguel Cotto, you lost that night but you didn't lose the fans, you are a true warrior who fought the best at their weight and on equal terms.
(Please refrain from leaving any Vulgar, Racist comments or they will be removed, Thank You)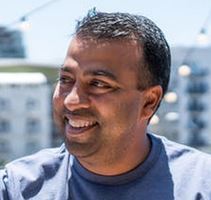 I love the sweet science of boxing and enjoy sharing my opinion on it.  Boricua!