By Lester Salvador
Got an Opinion? Boxing Fans Submit Your Article to Nowboxing.com
Every now and then there comes a time in boxing when a fighter goes to far and picks on the wrong guy.  That seems to be the case with Manny Pacquiao, he hand picked another boxer that he and his camp believe will be easy for him in Joshua Clottey.
Pacquiao and his people avoided Floyd Mayweather Jr. like the black death was coming around the corner to get them.  Who in their right mind wouldn't take a randomized blood test for millions of dollars win or lose unless they had something to hide or in this matter maybe it's something else and not hiding steroids, maybe team Pacquiao is hiding their cash cow from being exposed and picked apart by the slickest boxer in the game today and a fighter who is unmatched in the ring in Floyd Mayweather Jr.
Pacquiao saying he doesn't like his blood taken 14 days before a fight is funny.  You box for a living and you get bloody noses, big cuts, and piss blood after the fight from body shots but yet you are scared of getting blood tested 14 days before a fight?
Floyd Mayweather Jr. aka Pacman's worst nightmare!  Pacquiao's promoter Bob Arum was in a rush to make this fight with Joshua Clottey right away that he didn't even bother to try and convince Pacquiao that taking a blood test 14 days before the fight would be  a great compromise.
Bob Arum wins either way more money in his pocket since he owns Top Rank Promotions the promotional company that promotes Manny Pacquiao and Joshua Clottey and he got a good deal with Jerry Jones to host the fight at Dallas Cowboy's Stadium.  I don't understand why Arum would put this fight at the Cowboy's Stadium when that fight won't even sell 20,000 tickets.  Hosting a fight this small in that huge venue would hurt boxing because if people see all those empty seats in the audience they will surely say boxing is dead.
This replacement opponent is no joke, Joshua Clottey is a man who will pull off the upset in my opinion.  Clottey is huge compared to the little Filipino Pacquiao.  Josh Clottey will be weighing around 165-170 lbs in the ring when they fight, unless Pacquiao's side puts a stipulation that Clottey cannot rehydrate more than 5 pounds of 147 lbs when they enter the ring.
Clottey has a defense similar to Ike "Bazooka" Quartey, Pacquiao will tire his arms out trying to break through the guard of the African Grand Master from Accra, Ghana.  The fight will be like a Lion(Clottey) fighting against a bob cat(Pacquiao).  Pacquiao was lucky to get the right opponents at the right time thanks to his trainer/matchmaker Freddie Roach.  This time Pacquiao picked the wrong opponent at the wrong time.
Clottey is hungry, he is not a shot fighter like Miguel Cotto or Oscar De La Hoya were.  Pacquiao has gained confidence from his win against a drained Miguel Cotto at 145 catch weight.  That confidence will hurt him against Clottey.  Clottey is the first live dog that Pacquiao will face in a long time.
In the first round of the Miguel Cotto vs. Manny Pacquiao fight, Cotto was landing his jab at will against Pacquiao, Clottey will have a better defense and a better jab and he will throw it often and if Pacquiao thinks he can lay on the ropes against Clottey he will pay greatly.
Pacquiao won't be able to knock out Clottey in this fight, his best bet is to hope his team put a stipulation that Clottey cannot rehydrate to a certain weight on fight night.  I see Clottey winning this fight even by possible stoppage.  Manny Pacquiao should have just taken the Floyd Mayweather Jr. fight because if you are gonna lose to someone why not lose against a legend like Floyd Mayweather Jr. and collect over $40 million dollars instead of losing to an unknown fighter from Africa in an empty Dallas Cowboy's Stadium for $5 or 10 million dollars.  The only reason is because Pacquiao and his team knew deep down inside that Floyd Mayweather Jr. would beat him because Mayweather's style is Pacquiao's weakness. When Manny Pacquiao loses to Clottey on March 13, I will be the first to say "I told you so."
(Please refrain from leaving any Vulgar, Racist comments or they will be removed, Thank You)
Discuss this and other boxing news in the Now Boxing Forum (membership is FREE)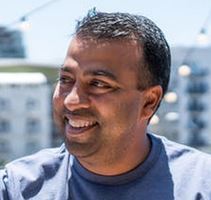 I love the sweet science of boxing and enjoy sharing my opinion on it.  Boricua!