By Mark F. Villanueva
While the Heavyweight Division remains resuscitated and the Welterweight/Jr. Middleweight Class awaits upon a decision by Mayweather Jr. who is currently still a void waiting to be filled by potential foes Miguel Cotto, Antonio Margarito, Timothy Bradley and even Juan Manuel Marquez, albeit a little bit farfetched; the action seems to be forming gradually on the lower divisions as Featherweight stars start to align for a massive explosion, namely: Juan Manuel Lopez, Celestino Caballero, Yuriorkis Gamboa, Rafael Marquez, and Chris John.
My personal favorite would have to be the Cuban and 2004 Olympic Gold Medalist Gamboa, who in terms of skill would make the tough Chris John seem a journeyman in comparison. I just love the way this Cuban throws a snappy hook, but he has to work harder on developing his defense to literally cover up for his glassy chin and could be in great trouble fighting against Celestino Caballero, who just keeps throwing punches. When these stars with a variety of fighting styles commence to collide I would love to see Juan Ma Lopez and Gamboa slug it out for the Featherweight supremacy.
Speaking of fighting styles, one thing I noticed watching "The Challenge" this week was that Bernabe Concepcion and Eden Sonsona both looked like crude versions of Manny Pacquiao with striking resemblances in their movement and fighting stance. Imagine both of them fighting on the undercard of Manny's next fight and to an untrained eye they would appear almost the same. The more I thought of it, the more I appreciate Donaire Jr. as a boxer and how he has carved his name in the sport ala Nonito-style. I know Sonsona won most of the rounds before he got knocked out and was effective in barging in against his foe, but I still think if he was fighting against an opponent of higher caliber he would have lost it with how wide he threw his punches, and not to mention that when he throws them he also momentarily loses his balance, which leaves him vulnerable against good counter-punchers. I remember clearly how at times he ended up exposing his back up there. You just can't let that happen in a match, ever.
What works for Manny may only work for Manny. Even the Pacman himself makes some mistakes in a fighting style he himself has mastered and he knows it, but makes up for it. One of his common mistakes is how he leaves his guard open each time he lunges forward to attack, he dips his guard a bit exposing his chin, but he makes up for this by throwing so many punches that his opponents do not get the chance to exploit his mistakes. Offense is his defense. So unless you're a tireless boxer too and can endure throwing rapid-fire punches in a span of twelve rounds I suggest you develop a fighting style of your own. I hope our boxers are not trying so hard to box like the Pacman and that our local trainers are not forcing it on those who are inclined develop their own game. I understand how we all want to fight like Manny and achieve greater heights, just as when Michael Jordan ruled Basketball and every kid I know in our infamous Gomez neighborhood in Butuan City wanted to be like Mike. Everybody wants to be like Mike, as they used to say. Now everybody wants to be like Manny, but fitting into his fashion of fighting could prove fatal in the ring. You have got to develop you own style customized to your physique, durability, stamina and so forth. My wish is that Philippine boxing would have its fighters achieve not only Manny Pacquiao's success but prove as well that they too are one of a kind.
Mark F. Villanueva, Philippine Islands
boxinginsight.blogspot.com
Mark currently lives in Iloilo City and can be followed through
Tweets by markfvillanueva
*Please refrain from leaving any Racial, Profane or Derogatory comments*
Got an Opinion? Submit Your Articles and Press Releases to be posted on Nowboxing.com
JOIN the NOW BOXING FORUM to discuss this and other boxing news topics (membership is FREE)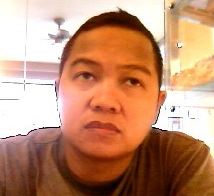 Born and raised in the Southern Philippines, a region with a vast history of cultivating past and current world boxing champions including Pound 4 Pound King Manny Paquiao.
Mark currently lives in Iloilo City and is a graduate of Political Science at the USC in Cebu City but later on dropped out of Law School after a personal realization that a dry and frigid legal system sparked very little to no interest in his mindset.
Some of Mark's works are published in other top boxing sites such as Phil Boxing, Pacland, and NowBoxing.