By Mark F. Villanueva
I remember when I was small, in our old home at the province, I would always hope my instructor would somehow miss our unpromising weekly piano sessions, so Dad and I could spend the whole Saturday afternoon play-boxing. I don't remember him loving any other sport but got me enrolled in music lessons 'cause he had wanted me to be well-rounded and kept busy. Watching Monday night's Fight Night on our living room he used to tell me stories of how great Muhammad Ali was in the ring, and I would listen to him the way any kid would when told of the adventures of Marco Polo, or Peter Pan: in awe, except that he would tell me countless stories of Sugar Ray Leonard's sleek defensive skills and whirling hand-speed, and Ali as an excellent tactician. I loved Monday nights because of boxing on channel 9/RPN 9 and because it was an excuse not to study. But my piano instructor would only miss a few sessions until late in the year, perhaps by sudden insight, when she finally gave up on our partnership. Yet by then the damage had already been done. Dad's cancer had become complicated and started its race to get the best of him 'til he finally succumbed on the summer of '83. God I hated my piano teacher to death. I hated her for the wasted time. I hated the piano as much as I have loved boxing. But looking back now, at the right age and perspective, it really wasn't about the sport after all. I just loved my dad so much.
I think of him some times when I'm at the gym. I used to box at the Elorde Gym where the heat could be punishing enough especially during summer. When I push myself beyond my limits I push it for both of us and it's my way of connecting with the past, with my dad. Boxing is really fun although the training, man, is like hell. It's true what they say… it's true. Nothing bonds fathers and sons like Boxing.
*Please refrain from leaving any Racial, Profane or Derogatory comments*
Got an Opinion? Submit Your Articles and Press Releases to be posted on Nowboxing.com
JOIN the NOW BOXING FORUM to discuss this and other boxing news topics (membership is FREE)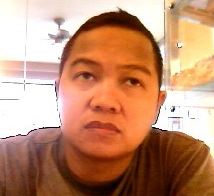 Born and raised in the Southern Philippines, a region with a vast history of cultivating past and current world boxing champions including Pound 4 Pound King Manny Paquiao.
Mark currently lives in Iloilo City and is a graduate of Political Science at the USC in Cebu City but later on dropped out of Law School after a personal realization that a dry and frigid legal system sparked very little to no interest in his mindset.
Some of Mark's works are published in other top boxing sites such as Phil Boxing, Pacland, and NowBoxing.