By Mark F. Villanueva
When Jose Miguel Cotto wobbled redhead Saul Alvarez during their May 1, 2010 boxing match on the Floyd Mayweather Jr. versus Shane Mosley undercard dreams of a new Mexican boxing star lay on the ropes and nearly came crashing down with him. That moment gripped Mexican fans on their seats watching it as their quest for the next boxing hero continues in a hope of bringing color once more to their rich boxing history now seemingly more devoid than ever of a flag bearer. Mexican legends still enlisted in the fight sport such as Erik Morales and Marco Antonio Barrera have had their share of the spotlight and most pundits of the sweet science question their real intentions for continuing pursue their careers, and with good reasons. Juan Manuel Marquez, at 37 years of age, is now practically enjoying the view over the horizon, waiting for the sunset, while The Tijuana Tornado Antonio Margarito who is set to face the Manny "Pacman" Pacquiao this year is not exactly what one would call a role model worthy of historical sculpture cast in Plaster of Paris.
If that scary moment taught us anything it should be that Canelo (Alvarez' Spanish nickname meaning Cinnamon) has the qualities of a warrior as he bounced back to turn things around and fought his way to give Cotto a beat down that led the fight to be stopped. Not only did he show aggression and an iron will to win throughout the fight but resilience as well, which is just about as important as the first two qualities being a prizefighter. He's a real dangerous fighter, and fight is what he brings to the ring each time he steps in with a fiery that's as red as his hair, and that's why the Mexicans love him. Mexican fans back fighters who come to fight. Look at their history in the sport and as a people, and Saul Alvarez fits perfectly as an epitome of that culture fighting like he's not afraid to lose. With his youth and relative lack of experience in the sport, of course he needs to develop more skills and sharpen his fundamentals. Strapped with a fight record of 34-0-1 these times are still considered to be within his formative years in boxing, so to speak. Many consider him a raw force that needs much honing. He lacks speed or ring savvy and does not show head movement at all which makes him an easy target yet gets away with this due to his power that makes his opponents relent and think twice of turning in an offensive, but he is a gem nonetheless; one that needs a lot of polishing. At twenty years old it is no secret this young athlete is a work in progress and part of the excitement of following his career is witnessing how he evolves into a more complete pugilist. That will come in time given an athlete's work ethics and strategic coaching, but one thing's for sure, the sparkle of promise is unquestionable. And for Mexican fans, who are also the best boxing fans in the world that promise is worth holding unto. It's good enough for now. With proper guidance and career management it shouldn't be far-fetched to consider this twenty year old kid as the future of Mexican boxing.
Speaking of management, I think Saul Alvarez' fight with the gritty yet aged gladiator Carlos Baldomir last September 18, 2010 was custom designed to ensure him another victory and yet again gradually elevate his career. The hardened Argentinean is not known for his punching power and his pressure, come forward game suits the redheaded Mexican just right. Sure Baldomir was tough and has fought top-tier fighters in his career, such as Super Zab Judah and Floyd Mayweather Jr. but I shouldn't be the first to tell you that tough ain't enough in the sport of boxing. The Argentinean was slow paced as expected, and was there for the taking, and boy did that Canelo left hook take him down hard on the canvas.
Mexican fans have a reason to celebrate for victory is sweet… Cinnamon sweet.
Mark F. Villanueva
boxinginsight.blogspot.com
Mark currently lives in Iloilo City, Philippines and can be followed through http://twitter.com/markfvillanueva
*Please refrain from leaving any Racial, Profane or Derogatory comments*
Got an Opinion? Submit Your Articles and Press Releases to be posted on NowBoxing.com
JOIN the NOW BOXING FORUM to discuss this and other boxing news topics (membership is FREE)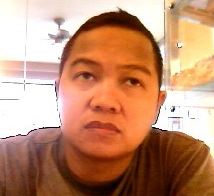 Born and raised in the Southern Philippines, a region with a vast history of cultivating past and current world boxing champions including Pound 4 Pound King Manny Paquiao.
Mark currently lives in Iloilo City and is a graduate of Political Science at the USC in Cebu City but later on dropped out of Law School after a personal realization that a dry and frigid legal system sparked very little to no interest in his mindset.
Some of Mark's works are published in other top boxing sites such as Phil Boxing, Pacland, and NowBoxing.