By Lester Salvador
Jorge Solis fought both Manny Pacquiao and Yuriorkis Gamboa and he has first hand experience on which of the two were better and harder punchers at featherweight.
Solis fought Pacquiao at 130-pounds and he fought Gamboa at 126.
Manny Pacquiao fought Jorge Solis in 2007 and stopped him in 8 rounds, Yuriorkis Gamboa fought Solis tonight March 26, 2011 and stopped him in brutal fashion in 4 rounds.
When HBO Boxing's Max Kellerman asked Solis in the post fight interview to compare his fights with Manny Pacquiao and Gamboa and who hits harder, Solis responded with Manny Pacquiao doesn't hit hard, he just throws a lot of punches, but Gamboa is brutal and hits harder than Pacquiao.
Gamboa really showed why he is one of the best boxers today, and if he and Pacquiao fought at featherweight it would be no match, Gamboa with his superior speed, power, and Olympic boxing background would counter Manny with so many angled power punches Manny wouldn't know what hit him.
Solis gave us a perfectly fair and unbiased assessment of both fighters. I'll take his word over some diehard Manny Pacquiao fans any day.
And I have said it before, Manny Pacquiao doesn't hit that hard, he basically catches guys on the end of their career or weight drains them and just throws thousands of soft punches, till it marks them up and they either quit or the referee stops the fight.
If you watched Pacquiao's fight with Solis and Gamboa's fight with Solis, Solis gave Manny so much more trouble, and Gamboa had no trouble at all disposing of him and knocking him down multiple times in the fight.
This is more proof of how carefully matched Manny Pacquiao's career has been and how Floyd Mayweather was right when he called Manny Pacquiao  a media creation.
Got an Opinion? Submit Your Articles and Press Releases to be posted on NowBoxing.com
*Please refrain from leaving any Racist, Profane or Derogatory comments*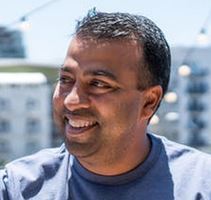 I love the sweet science of boxing and enjoy sharing my opinion on it.  Boricua!