By Mark F. Villanueva
They say the good thing about being lost in life so that you no longer know who you are is grabbing that fresh chance to be whoever you want to be. It gives you another shot at moving on with something new to look forward to. You take a deeper look at, say, the past three or five years of your life and sometimes none of it really holds together in terms of what you have now as against what you feel you deserve, and it just puts you in a strange place. You dig up your checklist of goals and realize that most of them no longer bear much weight at all as we all change in time according to our experiences.
I look at some boxers today and you can tell so much about their personalities by the way they fight. I see Bernard Hopkins fight and I tell myself, this guy's goals are as hard as a rock. He knows who he is, was, and what he wants to be even at this late stage of his career. He's pretty steady. Then there's Erik "El Terrible" Morales who at one point found himself at the crossroads of his career and caved in to retirement only to rekindle with his nature as a fighter in the next two to three years. After he fought Marcos Maidana it seems he's found his legendary self again. There are fighters who prioritize their goals by fighting for respect and honor, but then there are those who fight almost purely for money. I'm sitting at this café in Boracay Island, The Arwana, peering out unto the pristine white sand and yonder out to the ocean on a bright day and I'm thinking I must know where I am now.
One Boxer I recognize out there who knows his spot and seems destined for a bright tomorrow as future Middleweight champion of the world is Peter Quillin aka "Kid Chocolate". Aged twenty seven years old from Brooklyn, New York, USA, standing at 6'1 this guy is growing a good number of following for his might in both hands. He has a record of 23-0 with 17KO's and is set to fight Jesse Brinkley on April 29th.
Recognizing his strong potential and hoping to do my part in telling his story, I contacted the "Kid Chocolate" to share his thoughts on various matters and hope my readers appreciate what he does for the sport of Boxing.
Mark: Hello, champ, I'm calling you champ now 'cause we both know with your great potential you will be a champion sooner than most people think. Thank you for letting me shoot some questions about you.
First of all, what made you look up and decide to carry the name of the great Cuban boxer "Kid Chocolate" aside from the fact that he's a legend? My readers want to know what makes him so special to you that you decided to adopt his alias.
Kid: You hear a lot about Muhammad Ali's, Sugar Ray Leonard's, Roberto Duran's, but never have you heard about a Kid Chocolate.  I'm half Cuban, so a man in my hometown of Grand Rapids, MI mentioned that I have similar resemblance to the original Kid Chocolate, and being half Cuban was something great to be able to let everyone know the history of the real Kid Chocolate.
Mark: I hear you've trained with the great coach Freddie Roach. He is a very popular boxing figure here in the Philippines mainly due to his partnership with Manny. Could you tell us a little bit of your experiences with him as your trainer? Could you share with us a little more of the team that's handling you now?
Kid: Freddy is in the gym all the time.  He's a hardworking trainer.  He studies boxing from what I've noticed of him.  He's also a busy trainer, he's got Amir Khan, and Pacquiao and a handful of other fighters including me.   So he has assistant trainers who lend a helping hand with all his fighters.  He has me working with Eric Brown, while Freddy oversees all of my training.  I always have two point of views and always with a helping eye on me from Eric and Freddy.
Mark: You've gained a following in boxing because of your one-punch knockout power. Is this something you feel you've always had in you as a gifted fighter? or is it something you've developed just like other fighters as they train along the way? We'd love to hear how the promising Peter Quillin trains…
Kid: Going into my Pro debut, I think I always had the power, but now I learned how to set-up the power, which makes me a much more deadly fighter.  As far as training, there is only one word I can use, and that's 'hard'.  You work the hardest while training, so the fight is easy.
Mark: I read that you had a rough time against Dionisio Miranda, but you were able to bounce back, which is a trait common among champions. Tell us your thoughts on those tough moments.
Kid: Going through the fight with Miranda, helped me understand that I'm not invincible.  I'm still like every other boxer who can get hurt out here.  But I overcame diversity by biting down, digging deep and still coming out with a victory, which I don't think a lot of these other guys can do.  Which you can see with a lot of recent upsets in boxing
Mark: You're fighting Jesse Brinkley on the 29th; a fighter with 41 fights in his career. How do you see this fight unfolding? Feel free to let the fans know everything about your fight.
Kid: April 29th, I'm going into Jesse's backyard and I'm gonna fight him.  Beating Jesse in his own backyard will build credit on my name.  Jesse is tough, he's got experience, and Jesse's coming off a loss to a title holder.  I'd like to see how well I do against Jesse.
Mark: I know you're busy and training hard for this fight. I would like to thank you for your time, champ, but lastly, Peter, care to fill in your predictions on Pacquiao versus Mosley?
Kid: Pacquiao, is a great fighter, Mosley has been in there with top level guys.  Mosley can always be dangerous… the only thing I question is his age.  Will he be able to keep up with Pacquiao's pace.  I'd just like to see the fight.  Good luck to both of them.
Mark: Good luck on your fight. I Hope to get more thoughts from you in the near future, after all, Peter Quillin IS the future middleweight champion of the world. Thank you and God bless, bro.
*Learn more about Peter Quillin at www.thekidchocolate.com
Got an Opinion? Submit Your Articles and Press Releases to be posted on NowBoxing.com
*Please refrain from leaving any Racist, Profane or Derogatory comments*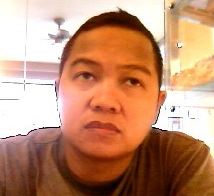 Born and raised in the Southern Philippines, a region with a vast history of cultivating past and current world boxing champions including Pound 4 Pound King Manny Paquiao.
Mark currently lives in Iloilo City and is a graduate of Political Science at the USC in Cebu City but later on dropped out of Law School after a personal realization that a dry and frigid legal system sparked very little to no interest in his mindset.
Some of Mark's works are published in other top boxing sites such as Phil Boxing, Pacland, and NowBoxing.