By Mark F. Villanueva
Boxing, at its highest level, is like a surgeon dissecting with precision. It is doubly mental than it is physical and keeping distractions to the minimum is vital. When emotions are high it is one's ability to maintain objectivity that stabilizes the hand that executes a correlation of steps devised by fighter and trainer to sprout victory.
I reckon life is a struggle to keep things simple. It's an ongoing deduction process to put things into perspective and maintain foresight like driving a car and looking up ahead on the road unto where you're heading. If you want to make things work it is always wise advice to simplify matters, narrow down to the things that really count. And if you want that simplicity to last I suggest you keep your matters far away from family. Like surgeons, fighters detach themselves when they operate against an opponent.
It's been almost a year now since I asked World Champion, Nonito Donaire Jr. regarding the potential return of his father to his team, to which he gave me a safe answer. Up to this date, the support he gets from him is more on the morale rather than the technical aspect of his game, and I suppose it is for the best. But for the Puerto Rican former World Champion Prizefighter, Wilfredo Vasquez Jr. and his father, Wilfredo Vasquez Boxing is a family affair that bears a fruitful record of 19 wins and 1 loss since his professional debut in 2006. This father-and-son tandem has established records in the sport of boxing, such as Vasquez Jr's being the only fighter to win a world title in spite of having no experience in the amateur ranks, highlighting his career on his knockout victory over Filipino boxer, Marvin Sonsona, and it looks like there is so much in store for them in the future as the upcoming fight with Donaire Jr. for the WBO Super Bantamweight title looms. Both fighters are scheduled to clash at the Alamodome in Texas on the 4th of February. And while some boxing experts say that when Vasquez Jr. lost against Jorge Arce last year his father's decision to stop the fight may have been made a little too early, and that it was his "father's love" that got in the way, complicating his position of being both a parent and trainer, the overall success of their tandem so far is undeniable. Unlike most of us, the complexities of their blood relations have not been a major concern when it goes down to business.
Close family ties aside, come Saturday night against Nonito Donaire, if Wilfredo Vasquez Jr. does not tighten up his defense in facing this talented Filipino fighter in the ring there will be blood spill. In his only loss against Arce he may have been winning majority of the rounds prior to the knockout, but it showed us his constant vulnerability to different types of onslaughts even against a fighter like Jorge Arce who is not even close to the lightning quickness of
Donaire. The latter may have been criticized in the past for relying too much on his vaunted left hook and this could be his moment to showcase motley of punches against an opponent who holds both hands too low, probably relying too much on instinct and reflex. Against the older, smaller, and slower fighter, Arce it was surprising how many times he chewed on left hooks and right straights right from the outset of the fight. Wilfredo Vasquez Jr. was not able to adjust to the game and his flow was easily disrupted by the Mexican, which makes us question his ability to stick to a game plan under pressure.
How Vasquez adjusts his defense in this upcoming bout with Nonito Donaire Jr. will be the key to the outcome of the fight. His boxing skills isn't in question coming into this match up as he is able to hold up on his own in that aspect, but boxing is about hitting and not getting hit, and it would be smart to veer away and defend yourself against a fighter who takes so much pride in his speed and power. If Vasquez Jr. doesn't improve dramatically on defending himself, parrying punches with his hands low, sometimes just a tad above his waist instead of boxing up, which makes him a highly vulnerable target to looping punches, I doubt if we'll this fight go past the middle rounds. Donaire has already won two Knockout Of The Year awards in his career.
A few months ago I spoke with Carl Penalosa (Brother of the Filipino legend, Gerry Penalosa), who once trained Mercito Gesta at his brother's gym in Mandaluyong. After I trained with him that day we talked about Nonito Donaire Jr.'s explosiveness in the ring. Like Coach Carl, our sources say that Wilfredo Vasquez plans on going to the body come February 4th, believing the mid-section is the way to beat Donaire. It seems that the game plan now is a remake of how they knocked out Marvin Sonsona in the early rounds by focusing on the body, which is probably a good idea but extremely difficult to execute with Nonito Donaire's fleetness and superb footwork. And with the latter's counter-punching ability it looks like they will be sucked in all night.
For Team Vasquez boxing is a matter kept within the blood. Defense is the key to not spilling theirs.
Follow Mark on Twitter.com/MarkFVillanueva
Got an Opinion? Submit Your Articles and Press Releases to be posted on NowBoxing.com
*Please refrain from leaving any Racist, Profane or Derogatory comments*
Discuss this topic in the NowBoxing Forums (Membership is FREE)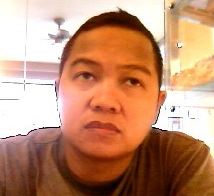 Born and raised in the Southern Philippines, a region with a vast history of cultivating past and current world boxing champions including Pound 4 Pound King Manny Paquiao.
Mark currently lives in Iloilo City and is a graduate of Political Science at the USC in Cebu City but later on dropped out of Law School after a personal realization that a dry and frigid legal system sparked very little to no interest in his mindset.
Some of Mark's works are published in other top boxing sites such as Phil Boxing, Pacland, and NowBoxing.