By Mark F. Villanueva
Watching regular fighters closely helps you understand a bit more of the rigors of the sport of boxing. Maybe it's their lack of natural talent and speed that makes you see it all happen and learn from as if in a film strip played in slow motion.
As you get more involved in it you realize that nothing in boxing is ever easy if one executes properly. In fact, if there's anything at all that's "easy" about the prizefighting profession, then maybe it's the raw fighting, per se, that being almost second nature to man as history can attest. But boxing, as a discipline, limits that rage inside of us and cuts it down cleanly into an efficient, calculated, methodical process. Like we all say in the gym, anyone can brag about how he can fight and be a champ until the day he is taught how to really box.
If you've ever watched these warriors go at it with keen eyes, it shows you a lot of things you need to know about the regimen as well as the brutality of the sport. Ironically, there's a load of truth in mediocrity. It's actually the good ones that mislead you. Very good boxers who are blessed with natural abilities and who go through hell in camp and back mislead you into thinking boxing is for everyone by making it look so easy.
Such is the case of the boxer from Bolton, England, Amir Khan. Watching him box at a blistering pace and deadly accuracy right from the start of his match against the American, Danny Garcia leaves you in a trail of awe. Anyone who truly follows the sport cannot help but be impressed by it. For two rounds his boxing skills were fluently executed in lethal rapidity up 'til late in the third when the heavily out-boxed Garcia who seemed at a loss for an answer and didn't appear to have a solid game plan coming in, knocked Khan down with a no-look left hook that crumbled the aggressive Khan to the canvas.
I asked Tommy Rainone, an American Welterweight boxer (14 – 4) from Long Island, New York for his thoughts on Khan's performance and he said "Mark, if Khan boxed as well as he did in the first 2 rounds and used his head and not his heart he probably stops Garcia in the 6th or 7th as Garcia's face was already falling apart in two rounds, and he was missing every thing he was throwing. Khan has a ton of talent but not much of a boxing I.Q." Asked if Khan applied the wrong game plan, he replied "Definitely. He lost the only way he could to Garcia. He got greedy in exchanges and trading too much, giving Garcia opportunities to land a home run."
In terms of ability, my humble opinion is that Khan beats the stiff and very hittable Garcia ninety nine out of a hundred times if he boxed smart.
Up until that devastating knockdown of Amir Khan very late in the third round, Danny Garcia actually didn't appear to put much of a fight and looked overwhelmed by Khan's offence. He suffered a cut and was bloodied as early as the end of the first round on account of his frigid stance and apparent lack of ability to slip his opponent's punches. While this could have been his plan all along as he claimed later after the fight to have expected his opponent to come in fast and waited for the right time to counter. Still, I couldn't help entertaining the thought of it, so I reached out to former WBO Junior Welterweight champion Kendall Holt, who had fought Garcia himself last year and lost by Split Decision.
Mark: That blind left hook from which Khan was never really able to fully recover from after his first knockdown, do you think it was a lucky punch?
Holt: I was just like the whole world who thought Khan would be too much to handle for Garcia, and I was wrong. No I don't think he was lucky. Garcia is that kind of fighter who always kind of puts his head down and swings.
In my correspondence with the undefeated Middleweight boxer Peter Quillin regarding Khan's performance, the Cuban-American who shares the same trainer with Amir Khan in Freddie Roach at the Wild Card Gym stated "I think Amir lost because Danny is the better man and better fighter, and every boxer has a story he builds in his career, and Danny added to his by beating Khan."
Towards the end of my interview I shared my opinion of those who are calling for Khan's retirement. I think that regardless of what sport one is involved in, it would be a shame for us to tell a young and talented 25 year old to retire from the game he loves. It's ceases to be merely about winning, but about bouncing back and not quitting. Yet the sad reality is that there's a part of our society that's like that. When we are down some people keep us down. "Khan is a fighter and all of us fighters make sure we make the right decision for our careers. I believe Khan knows where to go from here." Quillin added.
The Bolton native is one of Britain's youngest world champions, winning the WBA Light Welterweight title at the age off 22. He lost a very tough, controversial fight against Peterson, beat the sleak Zab Judah, survived one of the hardest punchers in the sport today in Maidana, and beat Paulie Malignaggi in his own backyard. He moved to the United States and challenged the toughest fighters in his division.
I watched the replay of his match with Garcia a couple of times and my heart goes to the kid who kept standing back up each time he was knocked down to beat the pain and lift the jeers and mockery of his harshest critics. He kept telling the referee he was O K, his mind was clear, and that he wanted to fight, but his head could not have been clear after the punishment he took and his legs kept betraying him. For a minute there I totally forgot about how much talent he had and zeroed in on his heart.
We can never please everyone no matter how hard we try.
In the immediate aftermath of his loss to Garcia heaps of degradation had started to pile up. Some people would call him a joke or a fraud, labelling him Amir King Con. I even read an article from the Phil.Daily Inquirer calling him a dud and his latest bout a farce. It went on to say that no self respecting Londoner would dare mention his name to visitors of the coming 2012 Olympics- Yes, that same event Amir Khan won a Silver medal for his country in Athens. What more can we ask from a fighter who gives it his all and challenges all? Unfortunately, as I said, that's the kind of society we live in. Or, at least, a part of our community is like that. Instead of offering encouragement we beat him to the punch when he is down on his luck. I think a disqualification call should be made for that.
In stark contrast to those who think Amir Khan can't fight, it may have been his partial abandonment as a boxer to indulge himself of becoming more of a fighter that cost him the fight. He could have played it safe but preferred to take too many risks. He appeared to have gotten reckless and got carried away by his emotions, which proved an unwise decision. The Super Lightweight king, who has had a number of speeding violations and careless driving in the past may have given in one more time to his impulse, pushing it beyond what was necessary and paid for it dearly.
Amir Khan't fight?
I beg to disagree. If anything at all, I feel Amir Khan is too much of a fighter for his own good.
Got an Opinion? Submit Your Articles and Press Releases to be posted on NowBoxing.com
*Please refrain from leaving any Racist, Profane or Derogatory comments*
Discuss this topic in the NowBoxing Forums (Membership is FREE)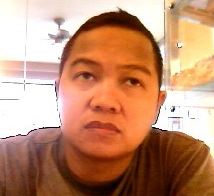 Born and raised in the Southern Philippines, a region with a vast history of cultivating past and current world boxing champions including Pound 4 Pound King Manny Paquiao.
Mark currently lives in Iloilo City and is a graduate of Political Science at the USC in Cebu City but later on dropped out of Law School after a personal realization that a dry and frigid legal system sparked very little to no interest in his mindset.
Some of Mark's works are published in other top boxing sites such as Phil Boxing, Pacland, and NowBoxing.