UFC 229 should have been a great night for lightweight champion Khabib Nurmagomedov when he tapped out the overrated hype job from Ireland Conor McGregor, but it turned into a bad moment for the normally calm champion.
We all saw the melee in the cage and Khabib doing the flying Eagle kick outside the ring to Conor McGregor's disrespectful corner man Dillon Danis who continued talking trash after Khabib submitted their guy.
This was an emotional moment, it was built up and promoted and even instigated by the promoter and President of the company Dana White.
Why did he use the bus attack incident in Brooklyn to promote the deadly and low class criminal behavior of Conor McGregor when he threw the metal dolly at the bus window which injured several innocent fighters onboard.
He used that footage to sell UFC 229 and to top it off he allowed Conor to attack Khabib's honor, his country Dagestan, his family, his religion, and his team in a prefight presser in New York.
This is shameful. Dana White should know better. This was egged on by him. In Muslim culture you are not allowed to drink alcohol it is in the Islamic dietary laws, McGregor kept trying to give Khabib a shot of his Irish Whiskey Proper Twelve, he knew it was forbidden but was insisting he drink while calling him a backwards person.
Conor did something very serious he made allegations on Khabibs team and family, he said his father was a coward, he called several team members terrorists and rats. He claimed the Russians hated Dagestan and was trying to cause serious animosity. These attacks went beyond the typical trash talk, these were personal attacks and very dangerous accusations by McGregor.
Dana White should have done more research, he even claimed it was the darkest presser. He allowed Conor to constantly push Whiskey near Khabib, he let him call his team terrorists, and insult the mans father as he sat there very quiet and respectful.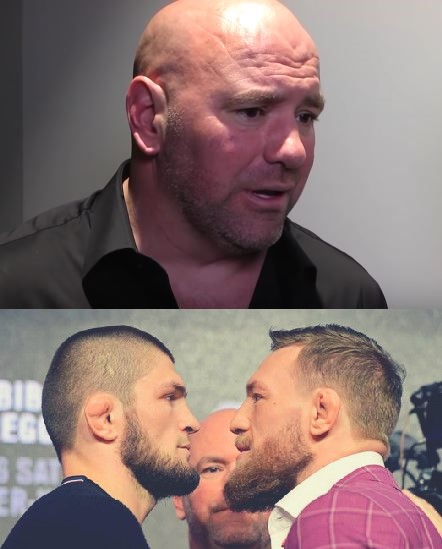 The lack of respect shown to Khabib and his team and family is disgusting. UFC and the President of the company should be held accountable for allowing this type of promotion.
I never seen this before, Conor thinks he is some type of gangster or criminal mob boss, one day he will cross real criminals and they will not play with him. He has to be careful if he wants to trash talk and say you are a bum, or you are weak that is okay leave it like that. Leave his family, religion, his country out of it.
In Dagestan it is a different culture, they live by respect and you cannot do the things Conor did and get away with it.
I want people who might think negatively of Khabib after UFC 229 to know that is not his normal behavior he has always been a professional man, a family man, a loving and kind hearted man who fights for honor and for sport not for violence and thug behavior.
Even a calm man can only take so much disrespect when someone is spewing personal lies on your family and friends and your faith. There is a limit, and that is why I feel sad for Khabib because the President of the company allowed him to be bullied, for his family and his faith to be insulted for weeks by McGregor just to sell the fight.
I hope they do not strip Khabib of his UFC lightweight title because Conor McGregor got off with just a slap on the wrist for nearly killing innocent people on a bus. Khabib only went after Conor and his thug team, he needs to be given a fair shake because if the UFC punishes him it will show bias, why punish Khabib if you know he is not generally like that, if you cared about someone making the sport bad why would you promote that bus attack and still have a guy like McGregor who acts like a hoodlum as the face of your company?
You promoted the thug behavior of McGregor so don't punish Khabib for something you promoted in the first place.
Muki is a long time boxing fan and enjoys Mixed Martial Arts. He has been writing boxing articles since he was a teen and his favorite fighters of the past are Muhammad Ali, Mike Tyson, Prince Naseem Hamed. Favorite MMA fighters are Khabib Nurmagomedov, Georges St-Pierre, Anderson Silva and Fedor Emelianenko.