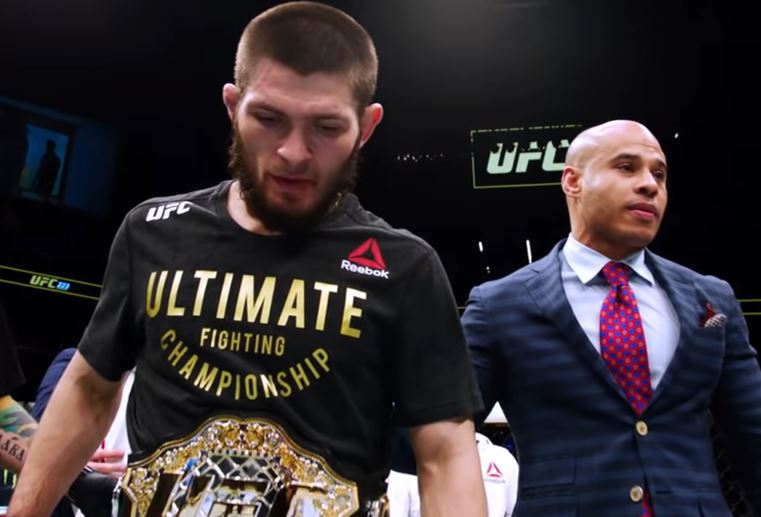 After announcing his retirement from MMA following his victory over Justin Gaethje in October 2020, fans around the world were left wondering if they would ever see Khabib Nurmagomedov return to the Octagon. However, recent reports suggest that the undefeated fighter may be considering a comeback.
There have been rumors swirling in the MMA community that Khabib is considering a return to the sport, fueled in part by comments made by his manager, Ali Abdelaziz. According to Abdelaziz, Khabib has been training and is feeling good physically and mentally. He has also stated that Khabib is open to the possibility of fighting again, but only if the right opponent and circumstances present themselves.
If Khabib were to return, there are several potential opponents that fans would love to see him face. One possibility is a rematch with Conor McGregor, who Khabib defeated in a highly publicized bout in 2018. McGregor has been calling for a rematch ever since, and it would undoubtedly be one of the biggest fights in MMA history.
Another option for Khabib would be a matchup with Georges St-Pierre, who many consider to be the greatest MMA fighter of all time. St-Pierre retired in 2019, but has expressed interest in a potential fight with Khabib. The two have never faced each other, and a matchup between them would be a dream come true for many MMA fans.
Of course, nothing is certain when it comes to Khabib's future in the sport. He has repeatedly stated that he is content with his retirement and has no desire to return. However, the fact that he is even considering a comeback is enough to send shockwaves through the MMA world.
Whether or not Khabib returns to fighting remains to be seen, but one thing is for sure: if he does, it will be an event that no MMA fan will want to miss.