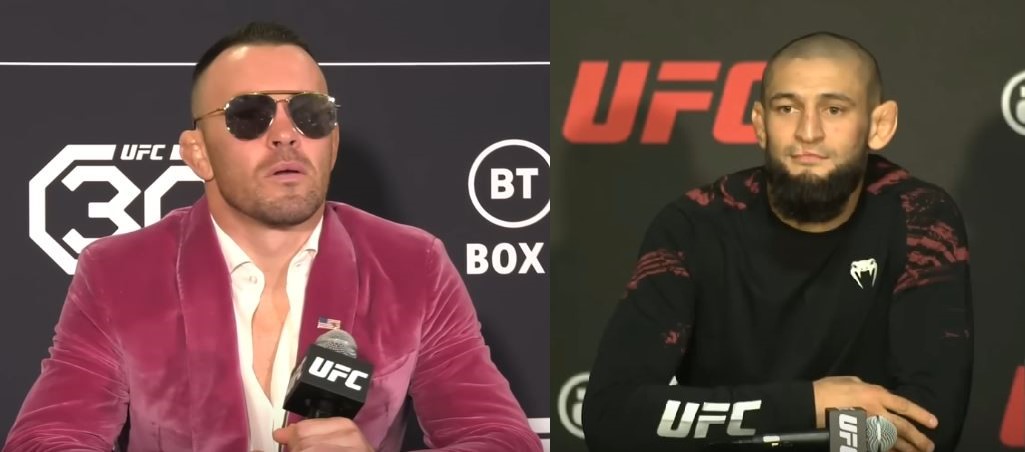 Khamzat Chimaev and Colby Covington are two fighters in the world of mixed martial arts who have recently been engaged in a war of words. The two have been going back and forth, blaming each other for avoiding a potential fight.
Khamzat Chimaev is a rising star in the UFC, with a perfect record of 9-0. He has been making waves in the MMA world with his dominant performances, and many fans have been eagerly anticipating his next fight.
Colby Covington, on the other hand, is a former interim welterweight champion in the UFC. He is known for his trash-talking and controversial statements, which have earned him a reputation as one of the most divisive figures in the sport.
The feud between Chimaev and Covington began when Chimaev called out Covington on social media, saying that he was afraid to fight him. Covington responded by saying that Chimaev was not worth his time, and that he would only fight him if he earned his way up the rankings.
Chimaev fired back, accusing Covington of ducking him and saying that he was not a real fighter. He also claimed that Covington was afraid of getting knocked out, and that he was only interested in fighting easy opponents.
Covington continued to dismiss Chimaev, saying that he was not a proven fighter and that he needed to earn his place in the rankings. He also accused Chimaev of being disrespectful to other fighters in the UFC, and suggested that he was only interested in promoting himself.
The two fighters have continued to trade insults on social media, with neither one backing down. Chimaev has accused Covington of being a coward, while Covington has called Chimaev a "flash in the pan" who is not worthy of a fight.
It is unclear whether Chimaev and Covington will ever step into the Octagon together. But one thing is for sure: the bad blood between these two fighters is real, and it's not going away anytime soon.