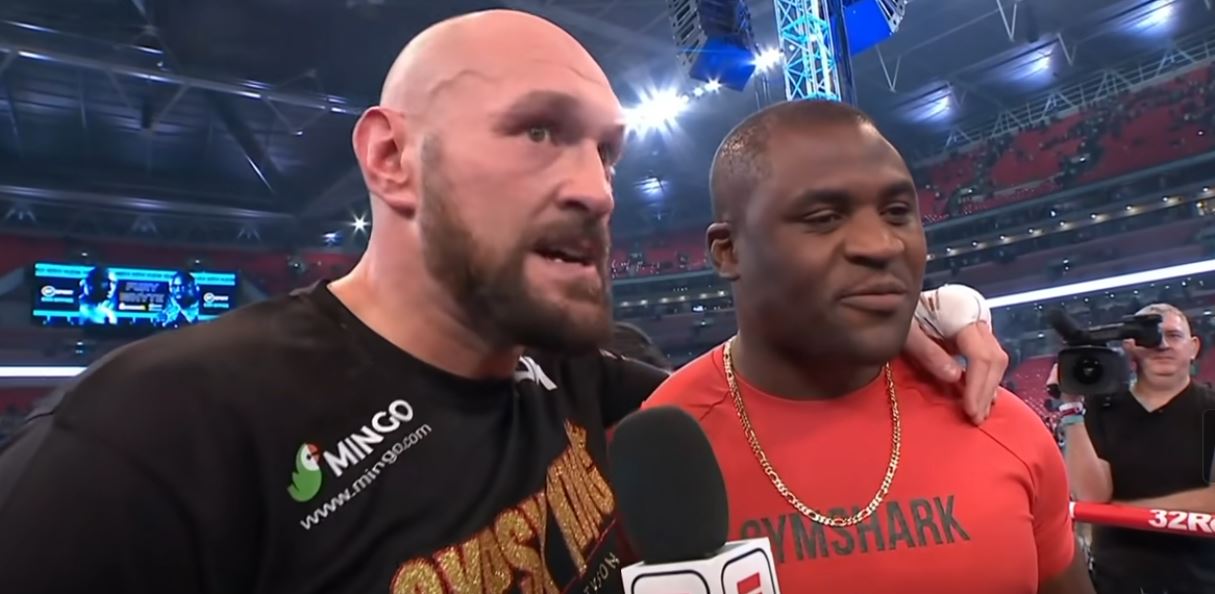 The super-fight is now official, the undefeated WBC heavyweight champion of the world Tyson "Gypsy King" Fury will meet the Baddest Man in Mixed Martial Arts and former UFC heavyweight champion Francis Ngannou in a boxing rules bout set for October 28 in Saudi Arabia.
The two parties came to an agreement on terms and pay split and got the job done. Ngannou always dreamed of having at least one boxing super fight, but his main issue with the UFC  is they refused to allow him to seek a huge boxing opportunity and didn't want to pay him what he believed he was worth.
The UFC made a super-fight between their star Conor McGregor and boxing legend Floyd "Money" Mayweather Jr in 2017 and the crossover event was a success. It was also McGregor's professional boxing debut and he would be able to last 10 rounds until he was stopped by the undefeated Mayweather. The Mayweather – McGregor bout would go on to be the second highest PPV in history doing over 4 million buys and it would secure McGregor nearly $100 million dollars something he would never be able to get in the UFC.
Tyson Fury is a showman and entertainer and this is right up his alley. The Gypsy King also entertained fans in a pro wrestling bout under the WWE. Fury who fans thought was retired decided he would fight Ngannou because he felt it would be a challenge that excites him going up against the hardest puncher in MMA. He already faced Deontay Wilder three times who is considered the hardest puncher in boxing, so he would like to see if Ngannou is the real deal and wants the crown of "Baddest Man on The Planet."
Ngannou will finally get the opportunity of a lifetime to box the greatest heavyweight boxer and to be paid handsomely for it. This was always one of Ngannou's dreams because when he first started fighting he was training in boxing before MMA and wanted to be a pro boxer first, but MMA was the quickest avenue for him to get out of poverty at the time.
Tyson Fury vs Francis Ngannou will take place on October 28, 2023 in Riyadh, Saudi Arabia and will be broadcast through ESPN Pay-Per-View.