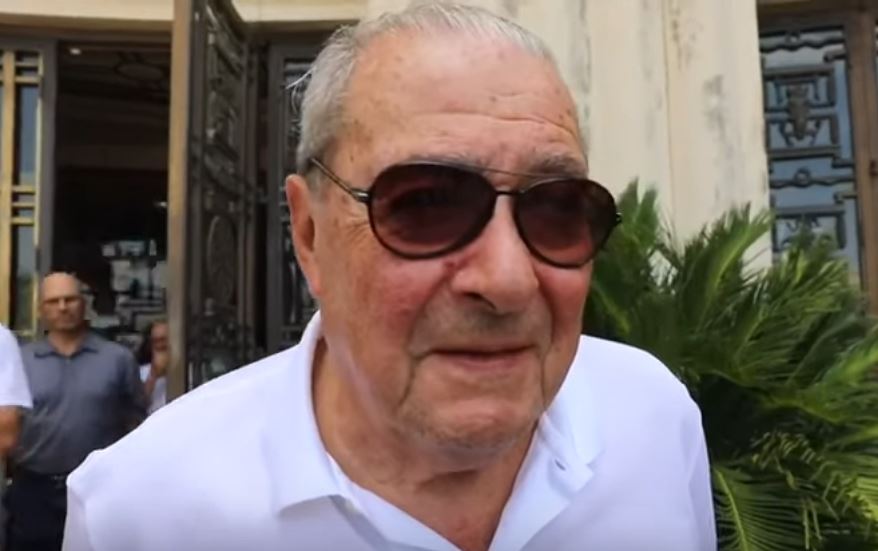 Hall of fame boxing promoter Bob Arum is still going strong into his 90s, but the legendary boxing figure believes his former fighter Manny "Pac-Man" Pacquiao should stay retired and not comeback to fight the likes of undefeated British boxer Conor Benn.
In an interview with boxing YouTuber Little Giant Boxing, Arum gave his quick thoughts on Pacquiao coming back to boxing after a failed attempt at the Philippine Presidency.
Arum who promoted the ferocious Filipino southpaw during the peak of his boxing career wasn't too keen and seemed saddened by the news that the Pac-Man would once again step back into the ring.
"Well that's sorta sad because he (Pacquiao) is 45, but I know he always stays in good shape and I wish him nothing but the best," Arum told Little Giant Boxing. "It's just sad that at the age of 45 he finds it necessary to pursue a boxing career."
Rumors around the web assume the reason for Pacquiao wanting to continue fighting in his mid 40's is due to losing a lot of money during his Presidential campaign. Pacquiao ran for president in 2022 but lost by a wide margin to Bongbong Marcos.
Pacquiao has since followed the Floyd Mayweather Jr. model of doing exhibition bouts in retirement against social media influencers. Pacquiao held his first exhibition bout on December 10, 2022 in Korea against YouTube martial artist DK Yoo.
Now the Filipino boxing icon is thinking about returning to professional fighting and is interested in a match against Conor Benn who is embroiled in a performance enhancing drug controversy in the UK. Benn tested positive for clomifene a female fertility drug before his scheduled fight with Chris Eubank Jr. and the fight was eventually canceled. If Pacquiao and Benn were to fight it could take place somewhere in the middle east since Benn is still under suspension and review with the British boxing board over the failed drug tests.