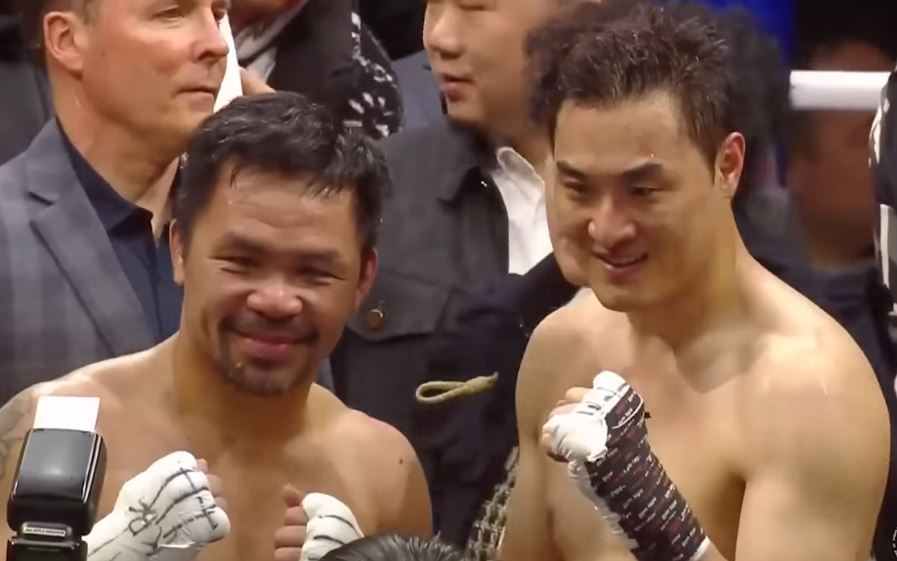 Former 8-division world boxing champion, Manny "PacMan" Pacquiao has been ordered to pay Paradigm Sports Management a total of $5.1 million after the Filipino boxing icon was sued over breach of contract.
In 2020, Manny Pacquiao signed with Paradigm Sports Management the same group the handles the likes of UFC star Conor McGregor. Pacquiao's legal team said PSM didn't live up to their end of the deal which promised a super fight with Conor McGregor  and endorsement deals so they were forced to seek fights elsewhere.
According to a report by Filipino journalist Steve Angeles, the 12-person jury didn't buy Pacquiao's argument and the vote was 9-3 in favor of Paradigm, and Pacquiao must pay $1.8 million in damages and an extra $3.3 million for the advance Paradigm gave Pacquiao at signing.
Paradigm filed the civil lawsuit in Los Angeles county because they claimed Pacquiao committed breach of contract and lied about details of being under a preexisting contract with another promotional company called TGB promotions. Paradigm said this preexisting TGB contract is what hindered their ability to make fights for Pacquiao.
At 44 years old, Pacquiao has been retired from boxing since losing to Yordenis Ugas in 2021. He decided to run for the President of the Philippines but lost the election to BongBong Marcos and now fighting exhibition bouts similar to rival Floyd Mayweather Jr.
Pacquiao returned to the ring in an exhibition bout with YouTube martial artist DK Yoo  on December 10, 2022 in Korea.
In recent news Pacquiao and his team have been showing interesting in returning to professional boxing with the likes of Conor Benn as a rumored opponent, this could mean the retired future hall of fame fighter is hurting for money since losing a lot to help fund his presidential campaign. If Pacquiao is depleted of funds he will likely need to find a way to pay off his lawsuit by either boxing again or landing some big business and endorsement deals.